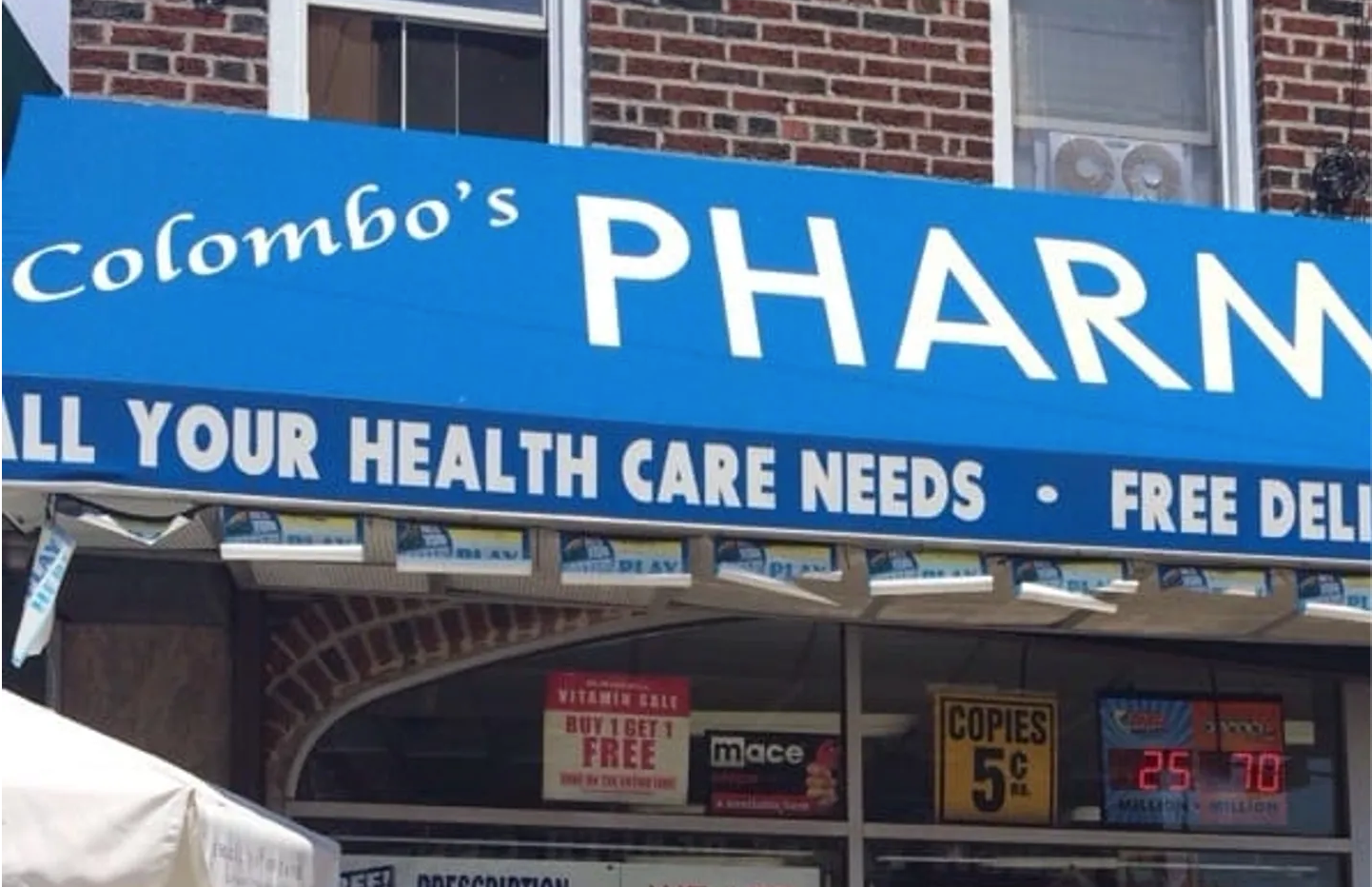 About Us
Colombo's Pharmacy has been a vital part of the Middle Village community for over 15 years. Vito Colombo, the owner, was raised in Middle Village since the age of 1. The Colombo family has been an institution in Middle Village since 1973 when Vito's father Tony opened a fruit and vegetable market with Italian imports like cheeses, olives, and oil in the heart of Middle Village on Metropolitan Ave. The store is still operating as of today.
Mom and Dad Colombo, being off the boat immigrants with 5th grade education, always stressed the importance of school and education. Vito, with a college degree in international business decided to retrain himself and return to school to get a degree in pharmacy when he met his wife Elaine in 1993, a newly graduated pharmacist.
Vito and Elaine opened Colombo's Pharmacy right next door to Colombo's Fruit and Vegetable store on September 13, 2002. Colombo's Pharmacy continues the Colombo family legacy in Middle Village by serving their customers with compassion, care, and confidence.
Vito takes things personal. He grew up in the neighborhood and worked in the family fruit store since childhood. He is honored to be the pharmacist taking care of the older generation that saw him grow up and the current generation he grew up with as they form families and have children. In fact, the pharmacy delivery person is the son of a friend Vito grew up with. Colombo's Pharmacy takes things personal because of this and many relationships formed throughout the years.
Colombo's Pharmacy is not a "Big Box" store like the chains, but we can get anything you want at competitive prices, just ask us. We offer free delivery every day and sometimes even Vito delivers because that's what we do. We employ local neighborhood people, for example, Amanda, Jillian, and Mary. Amanda has been working at Colombo's for the past 7 years. She has become a vital part of our every day operations and displays a compassion and understanding of our patients' needs that is inherent to her upbringing. David has been working as a pharmacy intern since 2012 and is now a licensed pharmacist. David grew up in a family hardware store and shares the same values and work ethic as Vito. Colombo's Pharmacy is happy to serve the Middle Village community and we look forward to serving you for many years to come.