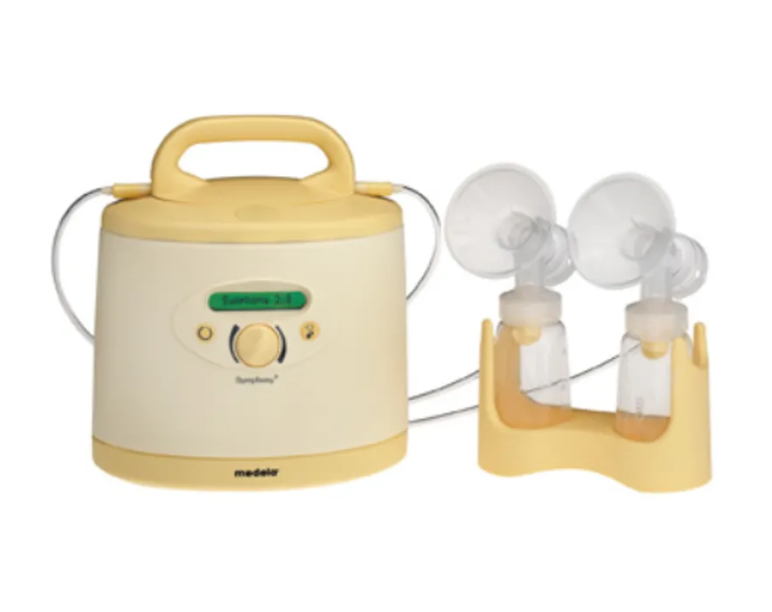 Colombo's Pharmacy is an independent community pharmacy located in Middle Village, Queens family owned and operated since 2002. We have been an authorized Medela rental center since 2004. We appreciate the quality of care new moms require in the first few months of pediatric care.
Purchase your breastfeeding essentials using your Flexible Spending Account's (FSA) Funds! You can use your funds on all Medela breastfeeding products, including breast pumps and breastfeeding accessories.
Choosing a Breast pump
Every breastfeeding mom has a unique experience. Some moms find breastfeeding easy and uncomplicated, while others may find it more challenging. No matter what the experience, all moms breastfeed better with the support of family, friends, and often with the help of a superior electric breast pump like the ones Medela provides.
Hospital-Grade pumps: Recommended for use by all moms. These pumps are designed to help build and maintain milk supply and are available on a rental basis from hospitals, lactation consultants, medical equipment rental stores, and pharmacies such as Colombo's Pharmacy. We carry Medela Symphony hospital-grade Double Breast Pumps for rental, as well as select Medela accessories and starter kits.
Breast Pump Services and Fees:
Colombo's Pharmacy offers competitive monthly rental prices for hospital grade Medela Symphony breast pumps.
We offer free pick-up and delivery services to all parts of New York City and Long Island.
Many rental places require a minimum 3-month rental whereas Colombo's Pharmacy allows the patient the freedom to rent monthly. We do this for a couple of reasons:
The first month is always a period of adjustment for mom and the new baby.
Sometimes there is milk production failure that will not make pumping successful.
Rental Prices:
$4 per-day
$80 for 1 month,
$210 for 3 months
$320 for 5 months